This is Bill Loughrige see video >
Smaller Government, Fewer Taxes, and More Freedoms
Do these issues matter to you?
• Children, Families, Seniors & Veterans
• Safe & Secure Communities
• Elder Independence, Protection & Justice
• Fiscal Transparency & Open Government
They do to Bill Loughrige.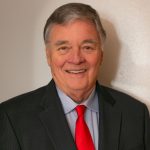 He's the trusted voice for all generations…speaking up for Smaller Government, Fewer Taxes, and More Freedoms for you and your loved ones.